No Results Found
The page you requested could not be found. Try refining your search, or use the navigation above to locate the post.
The LA Times recently wrote an article about the contentious battle between LAUSD neighborhood schools and the corporate-sponsored charter schools that are attempting to co-locate onto our campuses.  The article left out many important details. As a teacher at Sunrise, I am here to set the record straight.
Austin Beutner's secret plan to break LAUSD into '32 networks', as leaked to the LA Times, is a reflection of Beutner's short tenure as superintendent. Just as he continues to hide from public scrutiny, this plan was developed with no...
To all of our union family: have a wonderful fall break!

Hope that this time with loved ones is full of joy and rest.

We are beyond grateful for the passion, love and energy UTLA educators put into advocating for their schools and students. https://t.co/DPTqCgCDuZ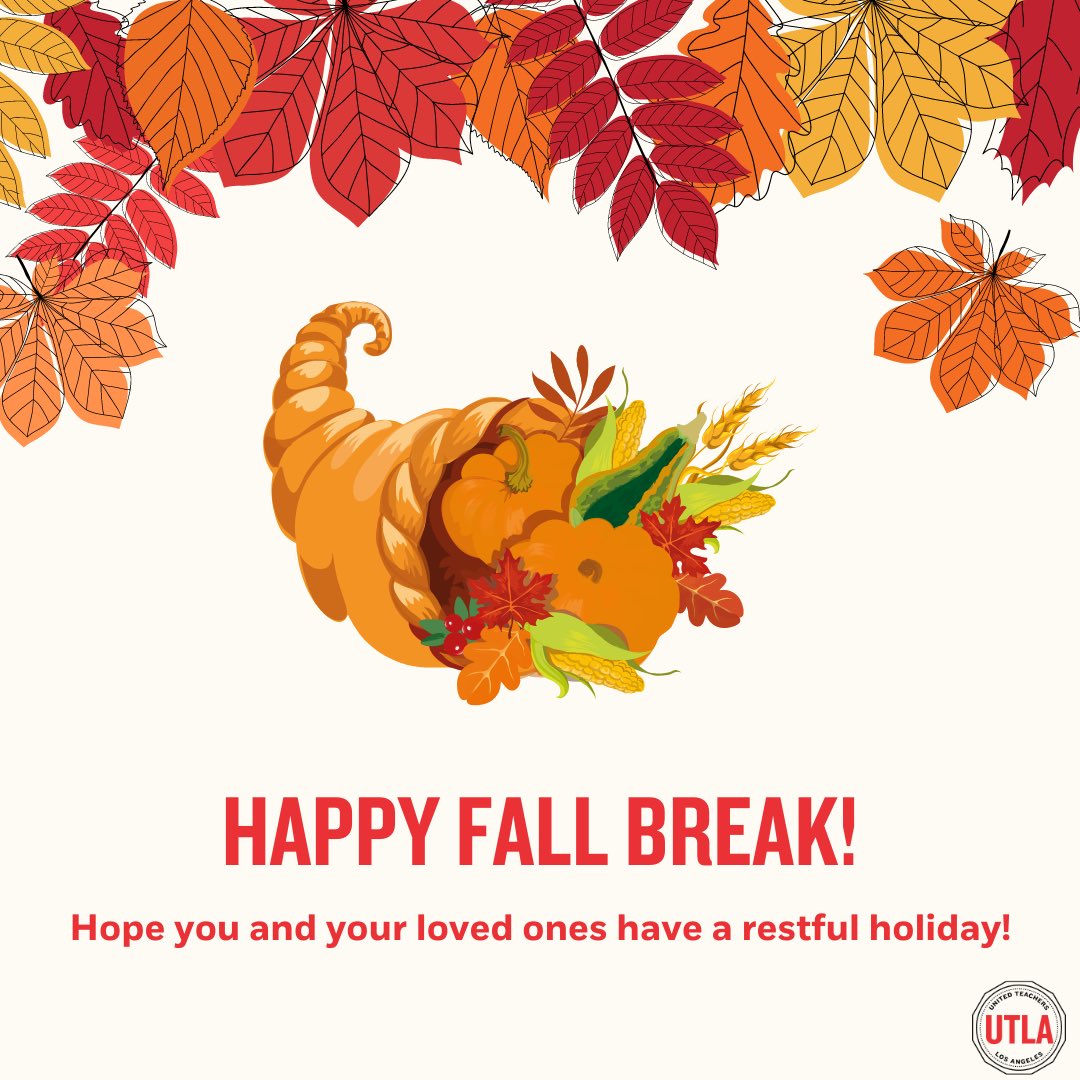 Congratulations to all the people-powered candidates who won their election!

Los Angeles voters chose a future prioritizing strong public schools in this election. UTLA educators led the way.

The power of people and strength in numbers overcomes the pockets of billionaires. https://t.co/pFSnVO4mFn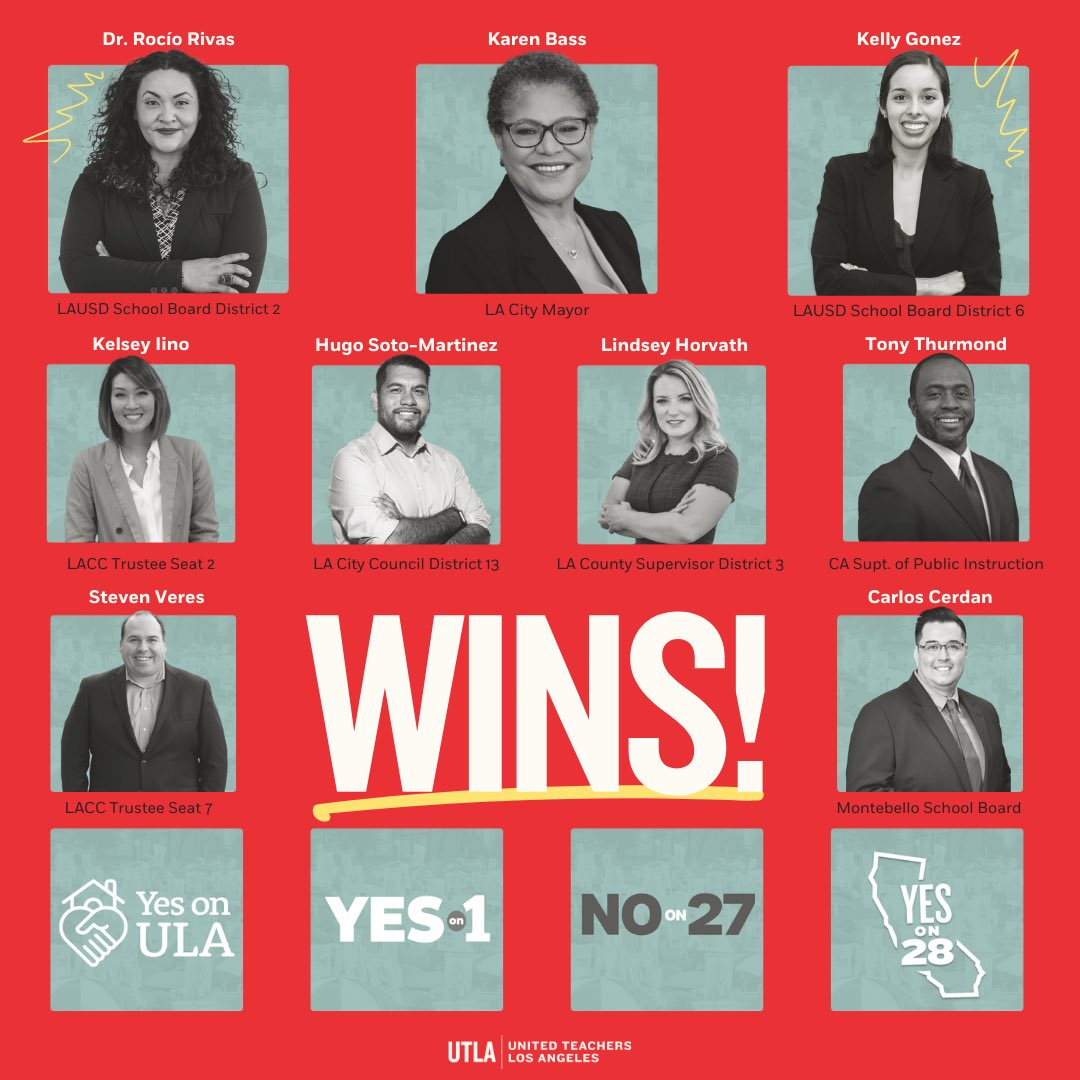 Another day where we are waking up to more horrific loss of life.

Our hearts go out to those grieving the shooting in VA. It is a tragedy that we are not safe from gun violence in our workplaces and communities.

We cannot tolerate this anymore. We need #GVP legislation now.
LAUSD should have consulted with the teachers' union and parents about its "Acceleration Days" initiative from the start. Addressing learning loss requires consistent collaboration with students, parents and teachers. https://t.co/6HaoPAr2jJ
We need LAUSD to clean the air for our kids, address the climate crisis, and support good union jobs! Join us tomorrow afternoon to urge the LAUSD Board of Education to switch to an all electric school bus fleet by 2035.🚌⚡️ https://t.co/vt3EqaSVPA
Lucy Garcia with Climate Reality Project says one way to combat climate anxiety is to talk about it in the classroom. When it's ignored, "That's where the trauma is worsened." https://t.co/K9jo2oCHum